Montana attracts a particular breed of people.
Intelligent, brave, witty, engaged with the outdoors, and undeniably adventurous. Big Sky country draws in real estate buyers and sellers who aren't shy about taking the road less traveled, and beckons to those who want to fill their lives with clean air, crystal clear water,
abundant elbow room, and recreational opportunities rarely found elsewhere. Enter Touchstone Real Estate.
Touchstone Real Estate is a friendly, boutique real estate brokerage with established agents who cater to escapees of the "rat race" and those in search of an outdoor mecca to call home. From waterfront homes to parcels of beautiful land, mountain houses with bird's eye views, golf course homes, cozy bungalows in town and remote properties where you can escape it all, Touchstone Real Estate has you covered with agents who live and breathe Montana.
Those requiring savvy, highly-skilled Realtors with exemplary reputations in the community, as well as with clients, are the people who choose Touchstone Real Estate. Both Carmen Hobson and Jeanie Konopatzke are designated Realtors, who are held to the highest standard of client care. These well-established ladies will skillfully guide you through the process of locating and securing your perfect home or property, and you'll immediately know you have a friend who has your best interests at heart.
Her kind personality and easy-going conversational style belie her success as a "tough as nails" negotiator on her client's behalf. With over 30 years of sales experience, rest assured you're in excellent hands when it comes to your real estate needs. Carmen has garnered awards for Rookie of the Year (her first year of real estate in 2008), Top Agent for her company, "Best Real Estate Agent of the Flathead", and has also been a guest broker on several occasions, for HGTV's 2019 Montana-based real estate show, "Living Big Sky". The list goes on.
Carmen lives the lifestyle so many are moving to Montana for. She enjoys a multitude of outdoor activities and you can often find her on the pristine lakes and rivers that abound, snowboarding down the sparkling ski slopes, hiking vast ridgelines, biking around the local farmers' markets, or riding astride on some back woods trail.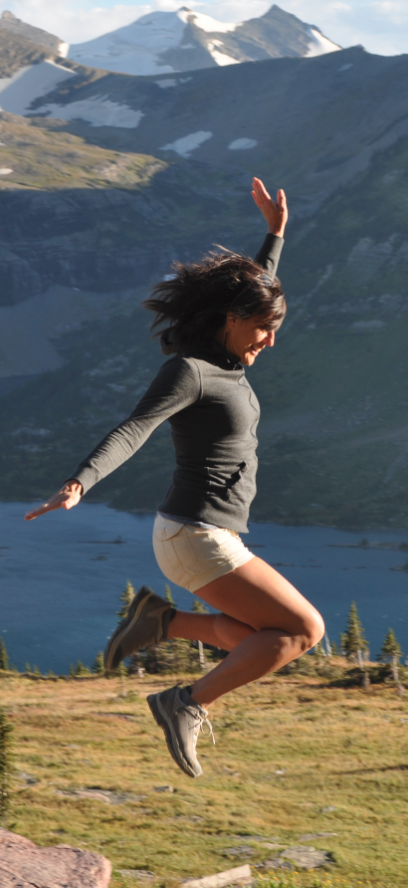 Because she immerses herself in the culture of northwest Montana, she truly understands your needs, and is ardent about listening to your priorities regarding your real estate goals. This ensures she is working towards satisfying your requirements, guiding your transaction to a successful close. Carmen has a penchant for waterfront homes, and is proficient in the sale of residential and luxury homes, vacant land and light commercial and office buildings, as well. Her well-rounded portfolio speaks to her ability to expertly assist you, regardless of what type of property you're looking for.

Jeanie is a native Montanan who's 15+ years of real estate experience shines through when she assists her clients. She is personable, caring, and has vast knowledge of the Iron Horse Golf Community. Whether you're looking for a full-fledged golf home and membership, or simply a beautiful, high-end home with gorgeous lake views to relax in, you'll know you're in good hands with Jeanie. As one of the original members of this prestigious golf community, you'll immediately recognize she knows the details of almost any home you inquire about, as she's watched the community grow since its inception. If golf is on your agenda, Jeanie is your gal. Her background in accounting and property management give her clear insight when it comes to rental properties, and her connections in the industry allow her to gather any information you need regarding these types of properties. She is also experienced in luxury homes, waterfront properties, and vacant land.

Whether you're looking to relocate to the Flathead Valley, purchase a retirement or vacation property, or already call this dream location home and are looking to sell or buy real estate, Carmen's and Jeanie's goal is to make your experience as smooth and enjoyable as possible. Please take a look around our site, discover our communities, shop for properties, and let your eyes wander through the photo gallery rich with local life, land, wildlife and activities. When you're ready, give Carmen or Jeanie a call, and start a great adventure in Montana!